Welcome to subscriptions. What is a Subscription to my Bandcamp shop? A subscriber is one of those dedicated followers who really want to support the recording and release of both new traditional music and the huge in-my-head archive of traditional Tales that normally would only be shared in a live situation. In return for your yearly 'member fee' you get access to exclusive, subscriber-only content as soon as it gets released, without the need to purchase it (plus all the back catalogue). There's even a Bandcamp App (a bit like Spotify and iTunes) which means that recordings will just appear in your device (and there will be an email to alert you to this) and you just tap and play. You can still download a copy for playing on devices or for burning to CDs. I'll even burn a unique CD for you (covered in your subscription) for digital-download-only releases if you're not user of apps and streaming. You'll also get 15% off any official CD releases.
What kind of material is subscription only? This last year I have been making a lot of instrumental music, much of it based on traditional pieces, but it also employs my formal training in studio, electro-acoustic techniques and my
love of ambient music - music that you can put on in the background while working, music that sets tone, enhances rooms. Is ambient-folk a thing? Coming in the next year is an epic Irish Tale of Diarmuid O'Duibhne, which I have been pondering for a few years. Subscribers will be able to contribute to it with their own creativity, and perhaps appear in the recording! Consulting subscribers in the planning, the creation and the final recording is my way to appreciate you.
Here's what you get:
All the new music I make

streaming instantly on your mobile device via the free Bandcamp app, and also available as a high-quality download.*

These back-catalog and subscriber-only releases:
The satisfaction of knowing you're supporting me in a sustainable way.
You're a subscriber
Thank you!
* Downloads are DRM-free and available in MP3, FLAC and
more
.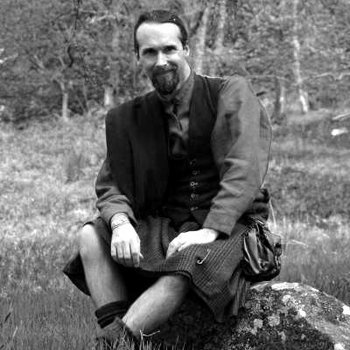 Scot AnSgeulaiche
Scotland, UK
Traditional Music and Tale from the Celtic fringe of Europe.
Very old pieces in a very modern presentation. Scot AnSgeulaiche is a Seanachaidh, or teller of Tales, from the west coast of Scotland.